Read below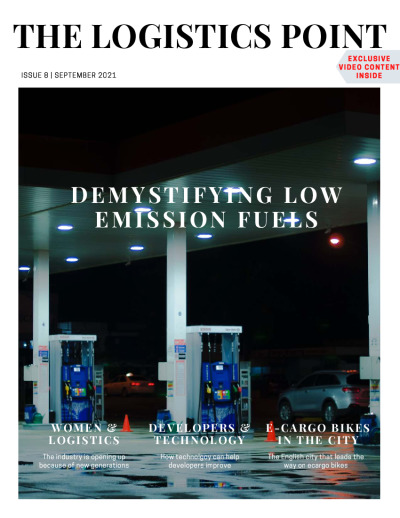 Welcome to the September edition of The Logistics Point. We are welcoming September with a video interview with Rik Arends, Technical Manager at Smart Freight Centre, about low emission fuels. And more…
Women & Logistics: the role millennials are playing in the supply chain and how their influence is making the industry more diverse.
Developers & Technology: How much can you squeeze in a space? Technology can help developers with finding the best options for their projects.
Last Mile: Join us this October for a month of glorious Last Mile. In this edition we introduce you to some of our speakers from Brighton and Hove City Council, Fizyr, Gophr and more.
Working from home: It was not easy but logistics made it. What's next for the big return to the office?
IOSS: Shipping to the EU? The new rules explained.