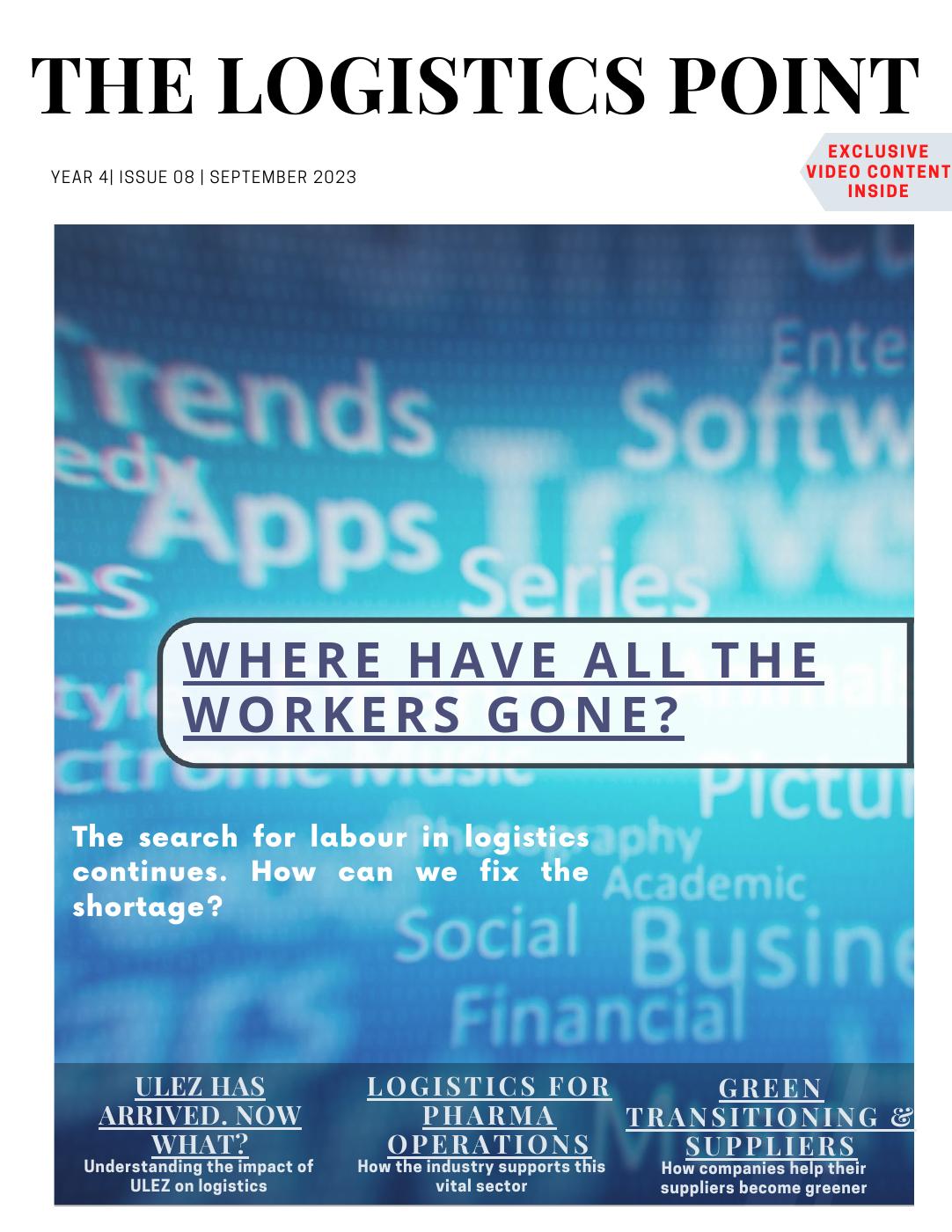 In this edition
Where have all the workers gone
Smart Factories: Changing People As Much As Tech
VIDEO As Pharmacies Disappear Logistics Fills The Void
Patient-Centered Approach Elevates Pharma Supply Chains
Slow Lane: Is the green transport transition happening too slow?
ULEZ! How the new expansion is affecting logistics operations
Feature Supporting Suppliers Trough Green Transitioning
EVs Adoption Depends On A Collaborative Approach
VIDEO Maritime Enters A Mediocre Growth Period With Lower Spending
Food Supply Chains Turn To Holistic Monitoring
Boosting the efficiency of logistics companies with finance software
Predicting customers' actions with digital twins
Without converged IoT network standards, is digitalisation hindered; Can 0G-WAN be the answer?