Welcome to the latest The Logistics Point Magazine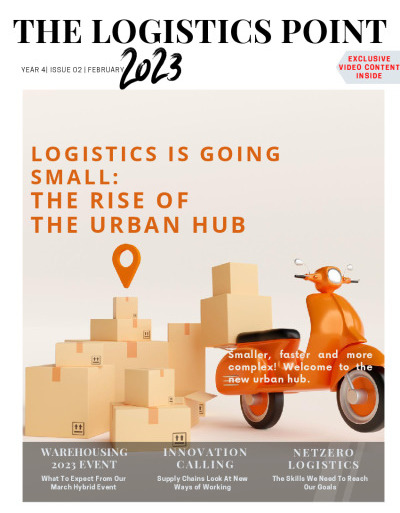 In this edition:
Page 6: VIDEO The Power of Retail Tech
Russell Holmes, Business Development Manager at AutoStore UK & Ireland
Page 9: Micro-hubs Add A Layer of Operational Stability
Max Wilson, Founder of SpokeSafe
Page 15: Logistics moves away from large hubs. Welcoming the Urban Centre
Simon Rispin, Director at SMR Architects
Page 18: VIDEO Omnichannel's Two Faces: Consumers' Satisfaction VS Operational Efficiency
Will Lovatt, General Manager VP at Deposco Europe
Page 21: How to Get Financial Support for Clean Air Zones Compliance
By Backhouse Jones Solicitors
Page 24: VIDEO QR Codes Revolutionise Routing & Tracking
Sam Titus, CTO at FreightPrint
Page 27: VIDEO Innovation Is Embracing Risk To Support Growth
Chris Jones from Descartes Systems Group
Page 33: Events' Calendar: Online & In-person Networking to Celebrate Logistics
What is happening this year and what not to miss
Page 35: NetZero Logistics Requires Special Skills. Do We Have Enough?
Deputy Director of Policy at Logistics UK, Michelle Gardner
Page 39: Drivers' Welfare is about everyone's safety and comfort. How serious are you?
Mark Garner, Managing Director at SNAP
Page 42: Fines For Clandestine Entrants Can Be Avoided. Here Is How
Backhouse Jones Solicitors shares some insights
Page 44: Extended Producer Responsibility is Our 'Green Shot'
By Andrew McCaffery, Global EPR Director
Page 47: Collaborate To Unlish Maritime Digital Potential
Sarah Barrett, Product Insights, Wärtsilä